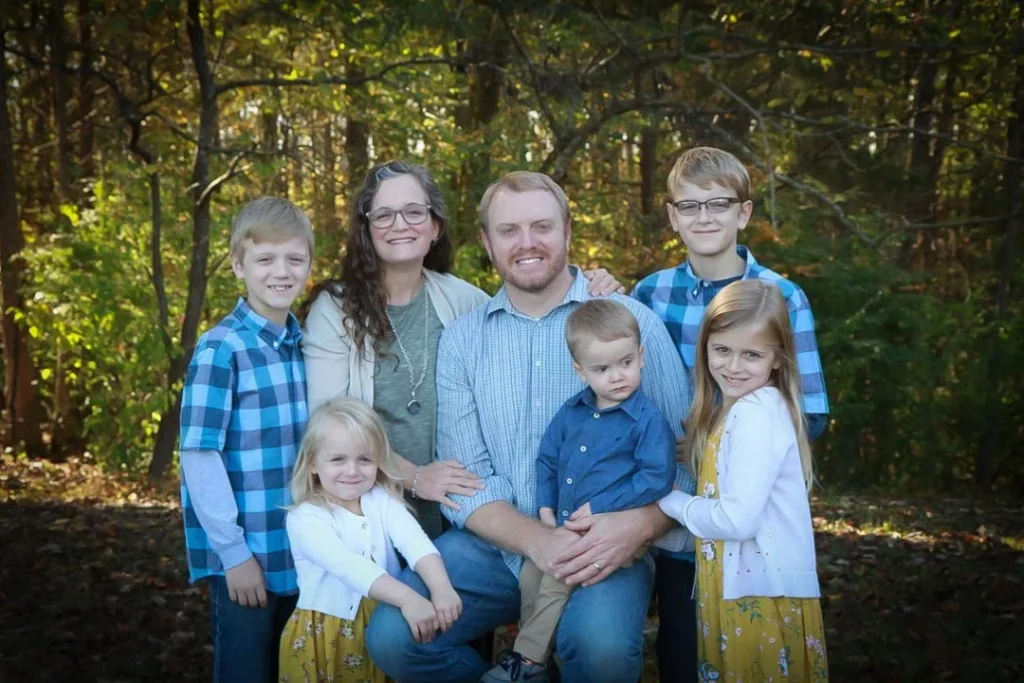 Pastor Hollis and his family have been at Round Pond Church since September 2015; he and his bride, Amanda, moved from Richmond, KY where he had been employed as the bakery manager for the Lexington area Panera Breads. Though the Hollis family has lived all over the state of KY (Louisville, Richmond, and Franklin), Joshua hails from Alabama- this explains his love for the color crimson and BBQ!
Joshua and Amanda both graduated from Boyce College in Louisville, KY and Joshua has taken classes at The Southern Baptist Theological Seminary in Louisville. They have 5 children: David, Jonathan, Elizabeth, Rebekah, and Caleb. The Hollis family enjoys cooking, football, gardening, storytelling, reading, and music. Josh's favorite books are Desiring God (John Piper), The Wingfeather Saga (Andrew Peterson), and pretty much any Tim Keller book.
We miss you all, and wish you well in your new adventures!